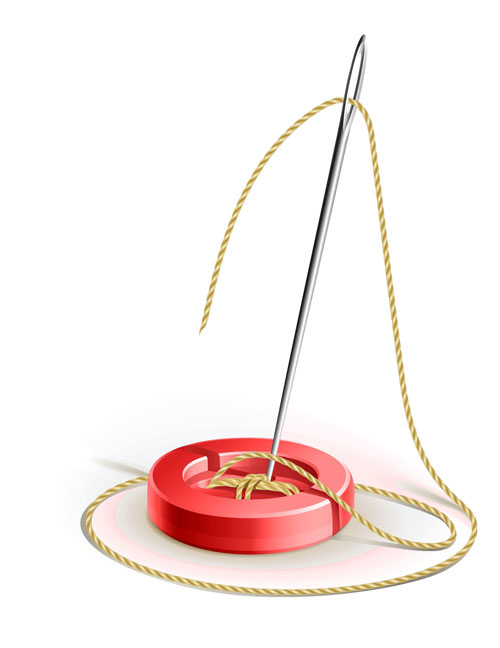 Law Firm in Dubai – Focused efforts. Lean structure. Precise results.
Law Firm in Sharjah – Small and medium-sized organisations and individuals need a lawyer who understands their business and commercial requirement and can navigate them through their legal worries.
That is exactly what I aim to do.
Having a degree in commerce as well as in law enables me to understand my client's legal worries and their commercial implications.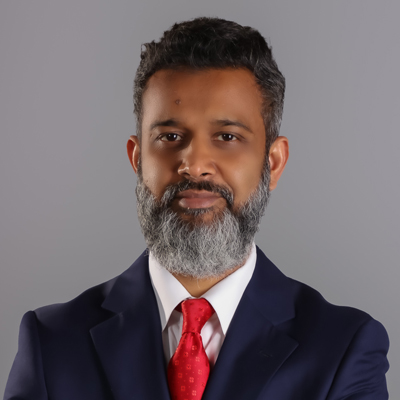 I am a Corporate & Commercial lawyer in UAE with more than 11 years of experience most of which is gained working with Baker McKenzie Habib Al Mulla which is one of the best law firms in Dubai.
My practice primarily includes UAE commercial law, corporate law, employment law, and agency law with experience in mergers, acquisitions, commercial contracts drafting and review, employment, commercial agency, incorporating companies, and bankruptcy.
I am practicing law in the United Arab Emirates since 2008. I also have 4 months' secondment under my belt with a UAE telecom operator.
The repertoire of my experience includes one of Dubai's worst dips led by the global financial crisis to the recent boom fuelled by Dubai being awarded expo 2020.
I've been witness to the frantic Dubai, its mellowing down, and then the BOUNCING BACK!
The city has swung back into action far sooner than many others owing to the vision of its rulers, advanced infrastructure, and business-friendly policies.
During my tenure in the UAE, I have worked with Habib Al Mulla & Co. since 2008 which was subsequently, in 2013, merged with Baker & McKenzie, the largest Law Firm in Sharjah.
This merger proved very valuable as it gave me comprehensive local law knowledge and exposure to fortune 500 clients.
My clientele comprises corporate & business houses, small- and mid-sized businesses, partnerships, individuals seeking employment, and general commercial law advice and start-ups seeking candid legal advice, feedback, and assistance across a wide range of Industries.
Presently, I work with Bin Eid, advocates, and legal Consultants, and advice clients on all aspects of UAE commercial law, corporate law, employment law, and agency law with experience in mergers, acquisitions, commercial contracts drafting and review, employment, commercial agency, incorporating companies and bankruptcy.
At Economic Law Partners and Legal Consultants, we are a team of lawyers trained in the best law firms in Dubai.
We pride ourselves as providing timely, reliable, professional, and top-quality legal services and solutions to our esteemed clients.
Economic Law Partners and Legal Consultants have trusted advisors to several local and international clients who operate their business in Dubai or generally in United Arab Emirates in a variety of sectors.
Why you should hire me ! Your matter is important to me and I handle all my cases personally from start to finish providing fast, responsive and professional service to my clients.
And if you need to talk with me I am just a call away.
I will make sure that your experience is as positive as possible. Getting hold of a partner or a senior lawyer at a larger law firm is relatively difficult, particularly for clients with realistic budgets, and as a result client's questions and concerns may not be answered promptly. This makes the decision-making process for clients time-consuming and difficult.
This is where I make a difference!
Excellent client service that instills confidence and peace of mind is what I strive for.
When you should (or should not) hire me Some of the matters are so paper-intensive that involves endless paper-piles. This requires a big team of lawyers and throwing hundreds of thousands of dollars to the matter. If you have a case like this, the bigger the Law Firm in Dubai you chose the better.
When cost is the sole consideration, just hire the cheapest available lawyer or law firm in Sharjah, Dubai.
And if your matter falls in the middle 75% to 80%, then contact me immediately.
My beliefs Law firm's practice of charging clients on an hourly basis (or in a six-minute billing unit) hardly makes any sense to me. This way, the cost of work done is measured in time spent and not quality. There is minimal connection between the fees billed and the value provided. It generally rewards inefficiency.
To client's, it only offers uncertain costs and unpleasant surprises.
And that is the reason why so many lawyer jokes are in circulation! 🙂
For small and medium-sized businesses legal costs are also a business risk.
I pride myself as commercially focused and my aim is to manage that risk by providing cost certainty to my clients.
I believe that my clients are always prepared to pay me fairly for the value they receive.
My approach I analyze each matter with creativity with an aim to craft a solution keeping in mind the legal position, goals, and budget of my client.
This approach ensures that the client is benefited the most unlike in larger law firms where the lawyers are under tremendous pressure to complete their target of billable hours. These unrealistic targets might potentially discourage objective discussions about what is best for the client as it may hurt the bottom line of the law firm in Dubai.
Pricing My services are not cheap but are definitely cost-effective.
My standard hourly rate (if a calculation is made on the fee paid and the value received) will come out lower than what the large law firms in Dubai charge for a junior associate's time.
I don't charge for every phone call I pick and every e-mail I write to my clients (or for that matter anything which is not connected to the real value I provide).
How do I manage this?
By maintaining strict control on overheads which typically forms up to 60% of costs of a large law firm. Be it fixed fees, low hourly rates, the cap on fee,s or appropriate combinations, I make sure that prices make strategic sense to my clients.
Obviously if they still refuse they will be reported to the ombudsman and the Gaming commission. Along with 50% 1st cash match up to £750 on Cosmic Crystals. Lady Luck Nemacolin and The Meadows are not taking part, deferring to their sister properties of Presque Isle and Hollywood Casino respectively hyvät kasinosivut. Play over 60 games with payout rate of 97.
Sexy horny women wanting free sex dating Sub looking for her talk to horney girls for free -. Susan Guy had applied to have her great-grandparents William and Susan Guy's home, Calrossie, listed on the Queensland Heritage Register. Don't forget your economics 101 class nz dating sites free. TELLING WHETHER AN ACCOUNT IS FAKE There are a few things you can do to tell if an account is fake.
Taurus and Scorpio: Friendship Compatibility Taurus is the opposite sign of Scorpio on the zodiac wheel, which is why there might be an intense emotional connection between them and why they make such a strong pair. While you're both very passionate, you seem to see things very differently. Sagittarius Man & Pisces Woman: Sexual Chemistry This can be a passionate, sexual pairing, especially early on https://astrozella.com/pluto-in-3rd-house/. Show him instead that you can very well take care of your own self without him.
In addition to groceries, PartyPoker is encouraging users on both the Two Plus Two and PocketFives forums to chime in with their feedback. Placing inside bets is either selecting the exact number of the pocket the ball will land in, or a small range of pockets based on their proximity on the layout. Claim 320% match bonus + 100 free spins when making a $100 deposit with the code article. Video lottery terminals, or VLTs, differ from classic slot machines in that they don't use standard RNG technology but a lottery-like system regulated by the laws of the state.
В каждой из этих игр возможна комбинация с нижеперечисленными бонусами, что увеличивает шансы на выигрыш. Официальный сайт GMS Deluxe — одно из первых онлайн-казино, предоставивших возможность играть в автоматы на рубли. В любом случае операционную систему требуется очистить от вирусов официальный сайт Pin-Up Casino. Играть на деньги в казино Вулкан на Официальном сайте.